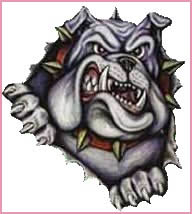 What has this blog??? Something special ???
Anything special, but you can change the blog look with only a single click.
The configuration document has an action for to modify the HTML Templates and StyleSheets.
If you want download the NSF File, click in the dog (doesn't bite),
This dog is connected with another dog, (his brother). Click in this new dog (the small brother) and when you save the form, the file will appear.

Note:

You need Roll "ESLUG" for Show "Advanced"
=================================================================
Bueno, ya he puesto este Super Blog en el ESLUG, el perrito de arriba te lleva a una entrada del ESLUG con otro perro, un click en el otro perro , rellena el formulario, al salvar el formulario te mostrará el archivo.
Si no sabes de que va esta historia, en este blog y en el ESLUG tienes un motón de entradas sobre el tema.