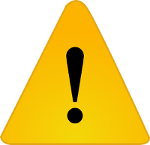 Actualización día 13/5/2018.

Parece que el video ya no está disponible (???)
He visitado otras páginas donde también tienen este video y pasa lo mismo, da error de conexión.
He quitado el enlace porque no me gusta que me quede esta entrada dando error de conexión.
Una pena porque el Ferrari tenía muy buena pinta.
A fecha de hoy veo dos comentarios, no me gusta dejar comentarios sin responder pero en mi situación actual (retirado y ligeramente obsoleto) no me veo capacitado para rebatir sus opiniones, otra pena porque hace unos años seguro que les habría dicho algo. Igual les habría dado la razón aunque yo no solía morder la mano que me daba de comer.
2018 IBM Collaboration Solutions Why Domino ???

Muy interesante video aunque si me tengo que quedar con algo no hay duda, me quedo con el Ferrari.
Domino vs. "You name it"
Better workflow capabilities without the need for 3rd party solutions
Best security in the market based on Public Key Infrastructure
Lower administration overhead
Lequires less skilled app-dev team
Most secure and flexible messaging platform in the market
Faster time to build a solution compared to MSFT an others.
Doesn't require an expense MS SQL license to run an app
NoSQL databases vs Domino
Replication and work offline support
Domino was the original NoSQL database
Strong security model and access controls
Doesn't require a full stack developer to build an app Rapid Application Dev (RAD) Enterprise Grade
Secure
Scalable
Proven Modern Powerful
Workflow
Offline
Mobile